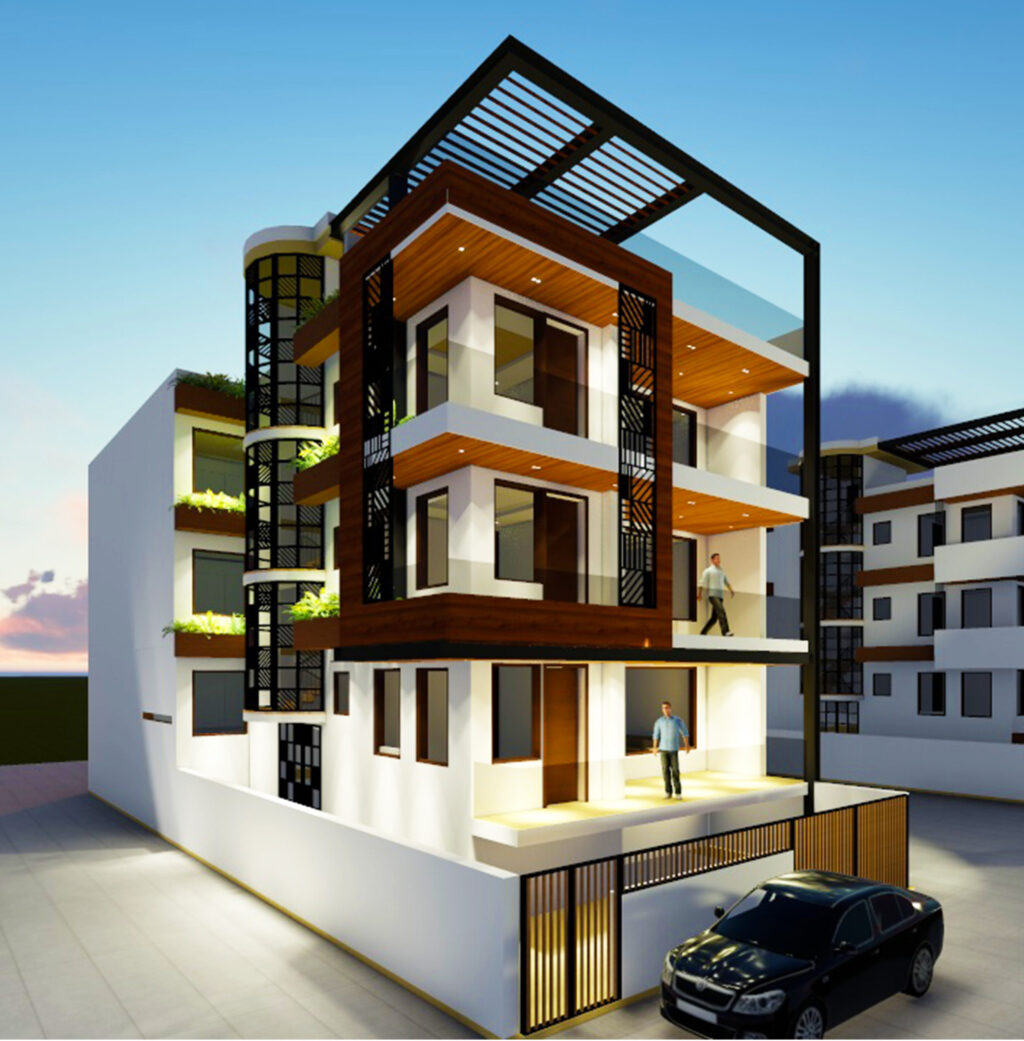 Urban Home
Sharma's Residence:
The residence consists of three identical floors with a common cutout.
Elevation is enhanced with a mild steel jaali and a continuous I-Section beam going vertically from bottom to top and then gets connected to the pergola on terrace.
Interior is styled in contemporary setting with all the needs and requirements of an upper middle class family.
Date:
11/17/2017
Client: :
Mr. Ratan Singh
Category :
Remodelling
Location :
Avantika Colony, Ghaziabad