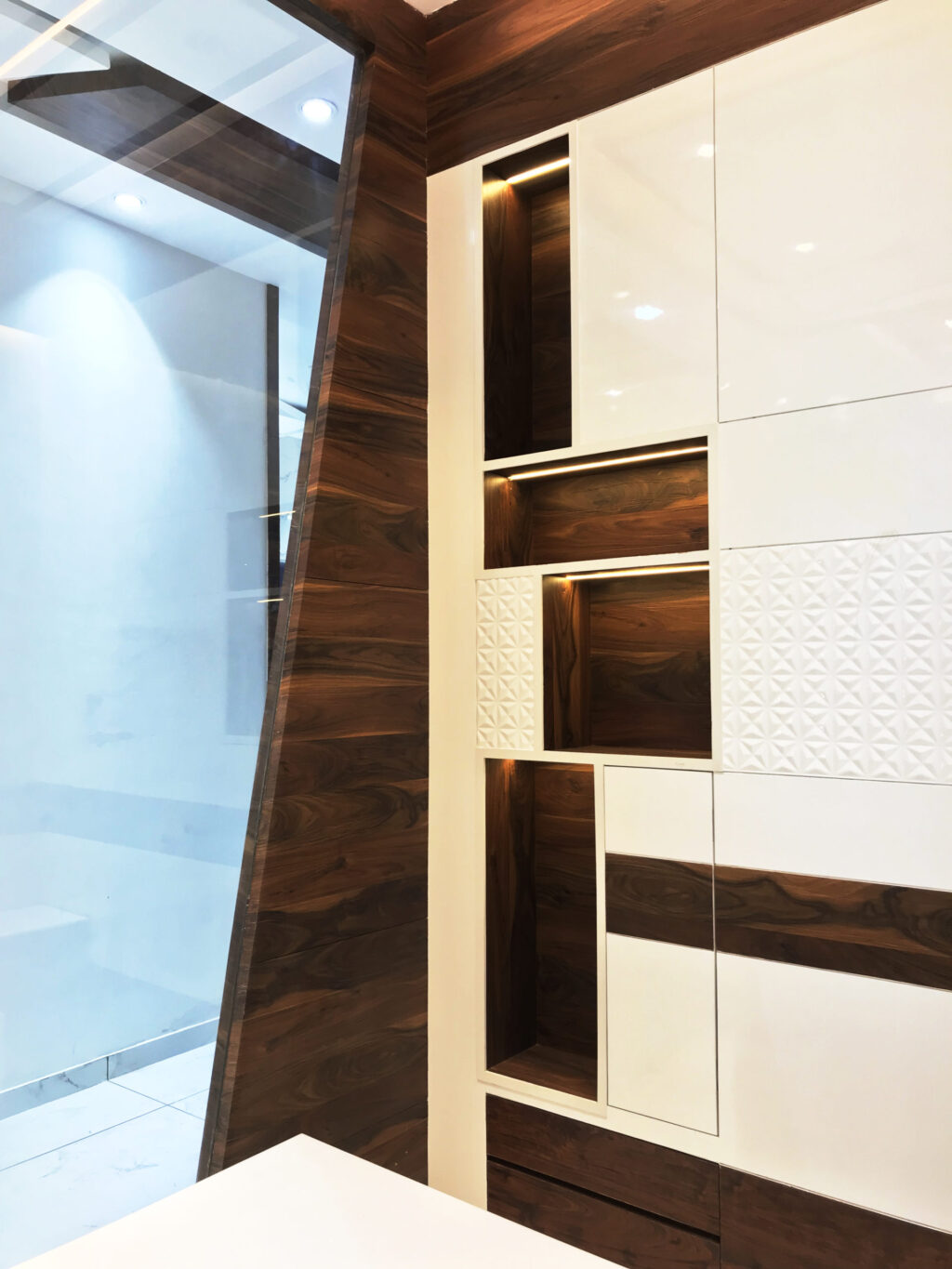 Wood Statement
This space is a bespoke result of the client's aspiration from a 700 Sqft shop, which can be turned in a convenient space for different purpose simultaneously.
This client is a giant cloth dealer, established for more than 30 years. They needed a sample space, an office, accounts section and a Warehouse within this space.
The office turned out to be well-lit, spacious, elegant looking space because of the colour palette used i.e white (Corian) with Brown (veneer).
Date:
11/08/2018
Client: :
Mr. Ajay Jain
Category :
Interior
Location :
Gandhi Nagar, Delhi